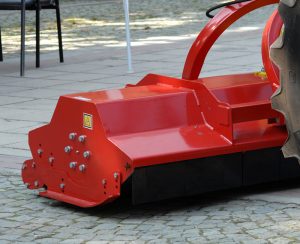 How You Get More Out Of Your FAE Forestry Mulcher
Just like most of the machines, mulcher users can have a problem with getting the most out the best out their machine. In fact, if you ask a good number of the people whether they are getting the most out of their mulching machine, they have no idea about it. That is why it is important to learn a few things about what a user can do to get the most out of their machine.
To make it for easy you, mostly the new users of your FAE forestry mulchers, put together a couple of things that you can do to get the most out of your machine. Here are tips on how you can do it:
Maintenance
The rule of thumb when it comes to keeping industrial machines in good health is proper maintenance. FAE forestry mulchers are not different from the rest of the industrial machines. If not properly maintained, then you will have a problem with everything including performance and wear parts longevity. The best way to about maintenance is to do it on a regular basis. The most recommended form of maintenance is checking the condition of your FAE forestry mulcher parts after every mulching task to keep them in their best condition. That is one way that you are assured to get more out of your machine.
Proper Application
Having a good maintenance schedule will not enough for you to get the best out of your machine. You also need to ensure that the machine is properly applied. It is essential to note that FAE forestry mulchers are designed to be applied in different conditions. Therefore, you need to know what the machine can do and what it cannot. Without this information, you might have challenges with both the performance and longevity of wear parts. If the machine power and wear parts allow it mulch weeds, then don't use for heavier tasks such as clearing brushes. Proper application of the machine will greatly help the user to get the most out of it.
Quality Replacement
One of the biggest mistakes that users make when it comes to FAE forestry mulcher is making a replacement with poor quality tools. When the machine is new, the quality of the tools is usually the best since they are from the original manufacturer. But when it comes to the replacing of worn down parts, some people go for the poor quality teeth due to lower prices. That is wrong. Therefore, ensure that the choice FAE forestry mulcher replacement teeth you pick the best that you can get in the market.