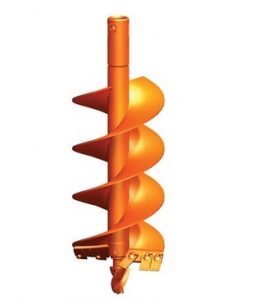 Tips To Extend Your Pengo Auger Bits Lifespan
Getting value for money on your Pengo auger bits is substantially determined by how well and long they will serve you. That is why the lifespan of the cutting bits should be an important factor to consider. But how do you improve the lifespan of your drilling bits? Well, most operators do not know how. The lifespan of the Pengo auger parts is greatly determined by how well bits are used. You may have the best quality bits, but if misused, you will never get to enjoy them for long.  But there are numerous ways that you can extend the lifespan of your Pengo auger bits even beyond what the manufacturer has provided. Check out these tips:
 Regular Maintenance
There is a difference between maintenance and regular maintenance.  In most cases, the manufacturer recommends that you maintain your cutting bits after a certain period. However, that may be ineffective since the bits might get faulty between the last and the next inspection. That is why regular maintenance is recommended. Regular maintenance is about daily or routine check of the machine. You should have the drilling teeth checked before and after every drilling task to ensure that its best condition is maintained. Make sure that you've checked the state of the auger bits after work to make sure that the tips are okay. If there is a fault, make sure that it has been fixed immediately.
Right Surface
One of the critical things that most people fail badly is selecting the correct drilling surface. It is important to note that different auger bits produced by Pengo are designed for different surfaces. Therefore, you must know what surfaces that you dill and which one you can't. For instance, sand augers will not use the same types of cutting teeth or bits with rock augers.  If your teeth have been designed for soft surfaces as such as digging poles, then you will be reducing their lifespan by working on rocky soils. So make sure that you have used your Pengo auger teeth(click here to know more about it)on the right surface as recommended by the manufacturer. That will see you enjoy the services of your drilling bits for longer.
Quality auger bits
Invest in quality bits. There is no shortcut about that. To get the most of your drilling bits, you must be ready to invest in the best quality teeth first. It is very difficult to extend the lifespan of the inferior quality bits no matter how much you try. Therefore, you must ensure that you have invested in top quality Pengo auger bits. They are cheap and easy to maintain due to the high grade of the material used.