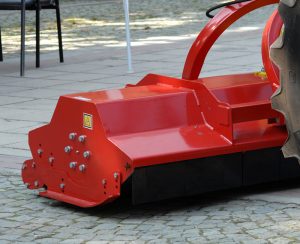 Tips To Get the Most Out Of Your Bradco Mulcher
Mulchers offers one of the best ways to clear your land. They are the kind of machines that can handle all types of land clearing, especially where vegetation is required to be reduced into the finest mulch possible. However, you need to get the right type of machine to handle the specific condition that you are working on. Bradco mulchers are some of the most recommended and among the best that you can get in the industry.
However, Bradco mulchers are also affected by the various factors such as wear, tear, and abrasion, which significantly affect their performance and productivity. But there are ways that you can ensure that you are getting the most out of your machine. Here are key ways that can help you get the most out of your Bradco mulcher:
Maintenance
The rule of thumb when it comes to all machines is proper maintenance. Bradco mulchers are not any different from the rest of the machines. The most important that you just maintain from day one is proper maintenance of the machine. However, it should be done regularly to help you get the most out of your machine. The most recommended form of maintenance is checking the condition of the Bradco parts to after every mulching task to ensure that they are in the best condition. If you notice something, make sure that it is fixed instantly.
Proper Application
The second thing that you must always take into account is the proper application of the machine. Bradco mulchers are designed in various forms and for different applications. One thing that you must consider is what the machine is made for. If the machine can only mulch brushes, then don't use for heavier tasks such as clearing tree limbs and the rest.  Make sure that the machine is used as specified by the manufacturer for you get the most out of it.
Quality Replacement
One of the biggest mistakes that most people make when it comes to Bradco mulchers is poor quality replacements. When the machine is delivered by the company, the quality of the tools is usually the best. That's from the fact that they are original manufacturer parts. But when it comes to replacing the worn down parts, some people go for the poor quality teeth just because they are cheap or they are lazy to research more about the supplier or the supplier. Therefore, ensure that the choice Bradco mulcher replacement teeth you pick the best that you can find in the market. Quality replacement of the Bradco parts is crucial.