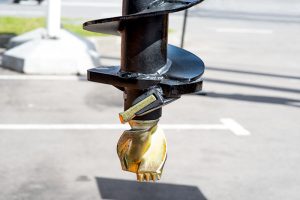 Don'ts When Buying Trencher Parts
When it comes to buying trencher parts for your replacement needs, there are a few things that you need to put into consideration. First, are the dos and don'ts that will help you get the right parts for your trenching machine. What most people going into the market for trencher parts knows are the dos and not the don'ts. In this article, we are going to look at some of the main don'ts that can help you get the most out of your trencher parts' shopping. Check out the following:
Don't Go Cheap
One of the key things that you must always avoid, although it's very tempting,  going cheap. This is one thing that has gotten many trencher parts buyers in trouble. It's true that everyone wants to save money on the expenses, but you need to be smart. There are a number of risks that you are likely to put yourself into if you decide to go cheap. First, it could be a bait by conmen in the industry who want to defraud unsuspecting buyers. Second, you might be buying low-quality products hence no value for money at the end. So don't go cheap no matter how sweet the deal looks.
Don't Buy From Unauthorised Dealer
Dealers are useful because they enable us to get access to the manufacturer products with fast though at accost. However, you need to be very careful because some of them are just crooks and conduits for fake and low-quality products into the market. So you need to be very careful if you have to buy trencher parts from a dealer. Avoid dealers who are not authorized by the manufacturer to sell their products. Otherwise, you might be exposing yourself to fraudsters. So be smart and do some research to ascertain if they are authorized or not.
Don't New Brand
If you are going for other alternatives of original trencher parts such as aftermarkets and OEM, you need to very careful. There are hundreds of these companies in the market, and thus controlling their quality might be a challenge. So you should avoid newcomers in the market at all cost because their trencher parts' quality is still in doubt. Buy from companies that have been around for a couple of years. Check what customers have been saying about them and consistency in the market in term of quality. That's how you get quality trencher parts.