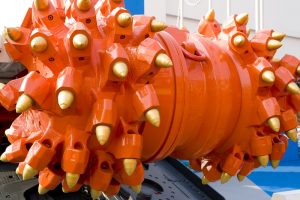 Look Out For These Features When Buying Mining Drill Bits
Mining is one of the most intensive drilling activities. In fact, mining machines are exposed to the most abrasive conditions. That is why you need to consider the quality of tools that you are buying for your mining machine, especially when it comes to replacement.
The most important thing is to look for features that make good mining drill bits. There are a number of features that makes a perfect mining drill bit. That is what we are going to look out for in this article. Look out for these features when buying mining drill bits:
Quality of Materials
The first and most important feature that you need to look out is the quality of the materials used for the construction of mining drill bits. You need to know in details what materials that the manufacturer has used for the construction of the bit.  Note that there are several materials that can be used for the drilling cutter tools construction. However, tungsten carbide and alloy steel are the best options. But you also need to know the quality of tungsten carbide material used. For instance, how much of cobalt material was used for the carbide material.
Check The Quality of Joint
After you have been satisfied by the quality of the material, you need to check the quality of the joint. This is equally important, especially when mining in very tough conditions. Note that teeth breakage is one of the biggest problems in the mining industry. That is why checking the quality of the joint is one of the crucial things that you need to consider. There are various technologies used for making mining drill bits joints, but brazing carbide is the best in the market. The technology produces one of the strongest joint that can withstand demanding mining conditions.
Versatility
When it comes to mining, you will be drilling various types of soils. Some are rocky, other very compact, and so on. But you need the kind of mining bits that can handle all these conditions. That is why versatility is one of the factors that you need to consider seriously. Look for mining drill bits that are designed to handle the most demanding conditions. That is how you ensure that the kind of teeth you are using offer the best versatility features.
Extended Useful Life
Last but not least is the useful life of the mining drill bits(click here to know more about it). Check the lifespan that the manufacturer has provided for the mining bits. The longer the lifespan, the better the mining drill bits.