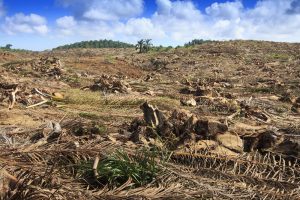 Benefits of Investing Tungsten Carbide Tub Grinder Tips
Are you planning to buy grinder teeth for your wood grinding machines? Well, there are several things that you need to consider seriously. One of them is the quality of the tips. There are various types of quality that you can get in the market, and one of them is the tungsten carbide tips. Tungsten carbide is one of the hardest metals in the market, and that is why it is being used in the market.
We have rounded some of the main benefits of investing in quality tungsten carbide tub grinder tips. Check out the following:
Quality Of The Tips
One of the biggest benefits of investing in tungsten carbide tub grinder tips is high-quality teeth. Tungsten carbide is one of the hardest metals in the market. That is why all manufacturers are using it for their cutter tools tips. The material offers high resistance to abrasion, impact, and wear. These are properties that machine users are looking for cutter tools. That is what make sit high quality.
High Cutting Performance
One of the critical factors that you must always consider is the performance of the machine. If the wood grinder performance low, then you will definitely have a problem with the actual output. But the machine performance is determined cutting performance of the teeth. Only tungsten carbide can guarantee consistently high performance. That is why you should consider tungsten carbide for the tip, which the cutting part of the teeth.
Consistent Output
Maintaining a constant output of the machine is an important factor to consider. However, that is only possible is the quality of the teeth is good. You need to have tub grinder tips that can offer consistent output. That is why tungsten carbide tips are highly recommended for wood grinders. Such tips are able to offer one of the most consistent cutting performance. That is what guaranteed consistent output for your machine.
Longer Lifespan
The lifespan of your wood grinding machine is tagged to the quality of the teeth. This can be explained in different ways and from different angles. If you have poor quality on your machine, it will affect the overall efficiency of the machine. That simply means that the machine will be forced to work harder, thus increasing the rate of wear and tear. Therefore, high-quality teeth maintain higher machine efficiency and hence, the reduced rate of wear. That is how the lifespan of the machine and wear parts is increased.