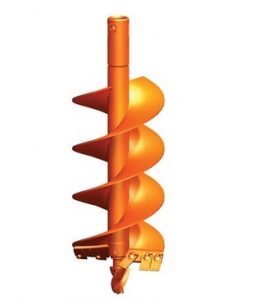 Drilling With Pengo Auger Teeth
When it comes to drilling work, you cannot ignore one major thing- the quality of your drilling tools. You can invest in the most updated and the best quality drilling equipment, but the quality of your auger teeth is not good, then you never achieve the expected results. When it comes to the quality of your auger teeth, the brand matters. Among the best brands in the market is Pengo.
Pengo auger teeth have built a lot of confidence in users due to a number of reasons. First, it is important to note that Pengo is an aftermarket manufacturer, and thus, users are getting to enjoy all benefits that come with these products. Below are some of the benefits of drilling with Pengo auger teeth.
Excellent Quality
One of the major things that stand out with the Pengo auger teeth is quality. Over the years that the company has been in the market, they have cut a niche as one of the most reliable aftermarket producers of auger teeth. In fact, most buyers believe that they have had a better experience, in terms of quality, than with some of the original manufacturers. The company uses high-quality materials and advanced technology to manufacture their products. That is how they have been able to supply the market with high-quality tools.
High Performance And Productivity
For any investor, the performance and productivity of the machine are some of the key factors to consider. You need a machine that can offer high performance and at the same time, give better productivity. However, we all know that this is greatly determined by the quality of the cutter tools. That is what Pengo auger teeth are providing. Due to the quality of the materials used, they can maintain their cutting performance for longer. That is how you get high performance and also improved productivity in your drilling activities.
Lower Cost Of Running The Project
If you are drilling as a business, then the money of the end product. However, this money or profit is determined by a number of factors. First of the running cost of the project and more so the maintenance cost. With Pengo auger teeth, you are guaranteed to lower the maintenance cost, cost of fuel, and so on. These teeth offer high resistance to wear, and abrasion hence will cost you less to maintain. These are just of the benefits that you get from investing in Pengo auger teeth for your drilling activities.