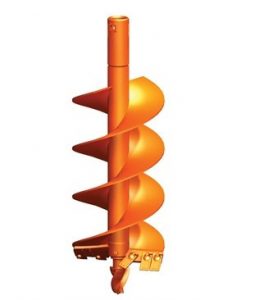 Planning To Buy Pengo Auger Teeth? Look For These Features
There is no doubt that Pengo is one of the market leaders when it comes to producing and supplying aftermarket machine wear parts. That is why they have been able to dominate the market more than even some of the original manufacturers. So buying Pengo auger teeth is one of the smartest decisions that you can make.
But if you are planning to buy Pengo auger teeth, what the main features that you need to consider? Well, there are a number of features that you need to consider seriously to ensure that you are getting the right machine. Here are the Main features that make good Pengo auger teeth:
Tungsten Carbide Tipped
One of the key areas that you need to look out for in Pengo auger teeth is the quality of the tip. As drilling tools, the manufacturer knows that the tip must be really good to deliver high performance. That is why they have all their auger teeth tungsten carbide tipped. So you need to check the tip is made from tungsten carbide before starting the buying process. That is an important factor that you need to consider serious if you want to get the most out of your tools.
Alloy Steel Body
The second thing that you need to check is the kind material that is used for the Pengo auger teeth body. Having a tungsten carbide tip will not yield any result if the body is constructed from poor quality materials. Note that you need a body that will be able to withstand the pressure and temperatures produced during the drilling process.  With most of the drilling being done on rocky soils, then you need the best quality materials. Alloy steel is one of the best quality steel and is widely used in by manufacturers due to its incredible features. This type of steel is known for its high abrasion and wear resistance.
Brazing Tungsten Joint
Last but not least is the quality of the joint. The joining of the carbide tip and the alloy steel parts requires a very strong joint that will withstand demanding drilling conditions. There are several types of joints used in the market, but we would recommend the brazing tungsten joint. Brazing tungsten technology produces one of the strongest joints you can find in the market. It is a joint that can withstand high pressure, temperature without breaking. That is why it is one of the crucial factors that you need to consider.