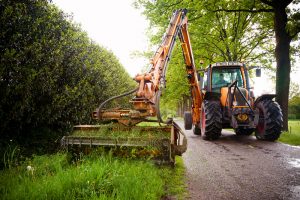 How to Get Quality FAE Mulcher Teeth
If your FAE mulching machine is in need of a teeth replacement, what would you do? Well, to some operators, they would rush into the nearest dealer shop to make the replacement. But that is not how thing should be done. You should always work towards getting the right quality of teeth for your mulching machine.
But how do you do that? Well Getting the right quality FAE mulcher teeth for sale is not difficult as many would tend to think. What is needed is just to observe a few numbers of things that make good cutter teeth in general. Note that all cutter tools are designed the same with a slight difference being on the shape and size. Below are tips that can help you get the best teeth:
Construction Material
The best starting point is definitely the construction material. The material that has been used for the teeth construction should always be the guide that can help you get the best quality teeth. There are various types of material used in the industry but are differentiated by the quality that they offer. For mulchers, you need to get quality that can withstand extreme conditions. Carbide and steel are the most recommended materials for such cases. However, if you are mulching tree limbs and rocky conditions, then the FAE mulcher teeth for sale should have a tungsten carbide shank while the body should be alloys of steel.
Choice of Teeth Tip
When it comes to the FAE mulcher teeth(click here to know more about it) for sale, the choice tip is critical. Fortunately, there are various types of teeth tips that you can pick from. There are three common types of tips including a plug, cap, and narrow bottom tips. But your choice should be determined by the surfaces or the types mulching you are planning to carry out. If you are clearing tough vegetation including tree limbs and rocky conditions, narrow bottom tips are highly recommended. However, for relatively softer foliage or brushes, you should consider either of the other two.
Useful Life
The useful life of FAE mulcher teeth for sale is a critical factor to consider while making a purchase. That is the only way that value for money can be achieved. You don't want to invest in mulcher teeth, and in just a few months down the line, you are looking for another replacement. So, ensure that a longer lifespan of the teeth is guaranteed. However, that should come hand in hand with the grade of the material used in the material.