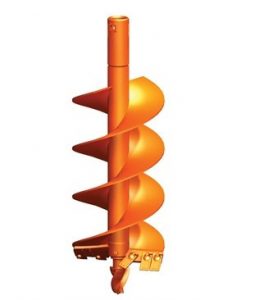 These Techniques Will Improve Auger Teeth Hardness
As a contractor in the drilling industry, one thing that you cannot compromise is the quality of tools. That includes the cutter tools used on your auger machines. The quality of auger teeth should always remain the best that you can find in the market.  But how do you tell that you have the best auger teeth? One of the best ways is to check the strength and hardness of these tools. These are two crucial figures that you need to consider.
There are various machine tools' manufacturing processes that can help you get the most of the tools. Here are some of the techniques that can help you get the most out of the auger teeth. Check out the following:
Tungsten Carbide Hardfacing
Tungsten card hardfacing one of the most popular techniques in the market today. It is a manufacturing process that enables the manufacturer to use tungsten carbide material to harden the tools. With this process, a coating of tungsten carbide is placed on another, mostly carbon steel. The technique is used to improve the hardness and strength of auger teeth to make them more productive. With this technique, the machine wear parts can withstand abrasion hence they last longer.
Heat Treatment
Heat treatment is one of the popular techniques that have been used for decades to enhance the strength of the material. Over the years, the technique has improved greatly especially with the used of specialized equipment. Today, most factories are using heat treatment as one of the manufacturing processes. That is to help improve the performance of the tools in demanding conditions. If you are buying heat treated auger teeth, you will be impressed by their durability and longevity. They offer high resistance to wear and abrasion and the reason why they last for longer.
Brazing Tungsten Carbide
Braze tungsten carbide is another technique that is widely many machine tools manufacturing factories. As the name suggests, the technique used brazing technology for making wear parts joint instead of the common soldering. The creation of auger teeth requires the joining of the tungsten carbide tip to the steel body. Due to the condition that they are used in, i.e., drilling hard soils, the joint should be very strong. Brazing tungsten carbide is one the best techniques to make string joints. The technique has proven to be extremely strong, and that is the reason why they are being used for the auger teeth. The joint can withstand most demanding conditions hence the tool can last for long.