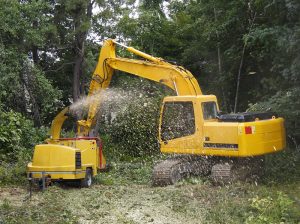 How You Can Optimize Your Fecon Mulcher Teeth
Mulching is one thing but doing it right is another thing. You may be mulching but doing it wrong. But how do you do it right? Well, the problem is that good of the people using their mulching have an idea that they are doing things wrong. They do not know the reason why their machine teeth are not delivering as expected is because of their improper use.
But there are ways that you can optimize the performance of your machine teeth. You don't need to do a lot with your machine to deliver to the maximum. If you have been having a problem with the machine productivity, we are providing you with tips on how you can optimize your Fecon mulcher teeth:  
Proper Use of Machine
One of the biggest issues that users are struggling with is the misuse of the machine. However, most people do not know that they are misusing the machine. One of the mistakes that people make is using the machine for the tasks that are not designed for. For instance, the machine teeth designed for simple vegetation such as brushes, but they end up being used for thick bushes. That will definitely result in poor performance. Therefore, you must start with identifying what the Fecon mulcher teeth can do and what it can't.
Keep them Sharp Always
It is important to note that the efficiency of the Fecon mulcher teeth depends on their sharpness. However, this is a fact that most newbies fail to understand. You can easily have the performance of the teeth and the entire machine if you don't keep them sharp. There are various factors that can keep the teeth dull and one of them hitting a rocky surface. You need to keep them sharp by sharpening them whenever you notice blunt edges. It is also important to check the condition of the teeth often and more so after mulching.
Replace Fault Teeth
Repairs and replacements are part of the machine maintenance. Sometimes, you could have a tooth or a number of them that have broken or faulted below repair. These types of teeth need to be replaced so that they do not accelerate the rate of wear of the rest of teeth. However, the replacement Fecon mulcher teeth must be of the same quality as the original one. That is very important.
With these three points in mind, then you will never have a problem with the performance of your Fecon mulcher teeth. Use them properly, keep then sharp and make replacements when necessary.