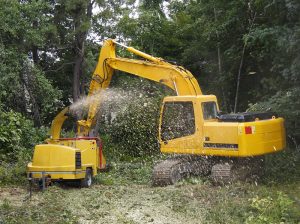 Benefits of Tungsten Hardfacing Auger Teeth
To get the most out of you auger teeth, you need to consider the question of tool hardness. With most of the drilling conditions being rocky, investing in cutter tools that can withstand high wear and abrasion is crucial. One of the best ways that you achieve this is investing in tools with high hardness properties. However, most of the typical teeth are of standard quality and may not offer such features.
To get teeth that offer excellent hardness, you need buy tools that have been tungsten hard-faced. Hardfacing is one of the techniques that is widely used for the hardening of industrial machine tools. With this technique, a coating of a harder metal on another metal. Carbide is the widely used metal for hardfacing. The hard metal layer is expected to enhance the cutting performance of the teeth as well as the lifespan. But what are the main benefits of investing in carbide hardfacing? These are the reasons why you invest in carbide hardfaced auger teeth:
Prolonged Lifespan
One of the biggest pros of carbide hard facing is the extended lifespan of auger teeth. In most cases, hardfacing is done on metals that have poor hardness traits hence improving their useful life. Therefore auger teeth that would have lasted for a short time, their lifespan is enhanced. That simply means that you will spend less on teeth repairs.
Increased cutting performance
The cutting performance of the auger teeth auger is one of the key features that buyers look for. However, it depends on the quality of the metal used for their construction. Note that cutting performance is the ability of the teeth cut efficiently and for longer. With teeth hardfaced with tungsten material, then the cutting performance is improved.
High profitability
If you are drilling on a commercial basis, then with tungsten hard faced tools, your revenue will improve significantly. That is because these teeth are very sharp and thus the overall productivity is very high. Therefore, the output per unit time is very high and hence the high profitability.
Improved Efficiency
Last but not the least of the tungsten hardening of auger teeth is improved efficiency. Due to their lasting sharpness, they can perform consistently hence improving the overall efficiency of the machine.
These are just a few of the benefits of tungsten hard faced materials. However, you will also enjoy reduced fuel consumption, cost of repair and downtime.