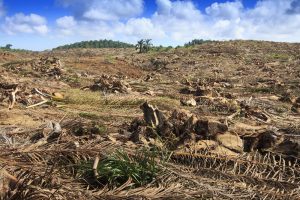 How Picking the Right Grinder Can Change Your Business Fortunes
If you are in the wood processing industry, having the right machine for the job is crucial. There are various types of wood grinding machines that you can choose from. You can either select to with the tub grinder or the horizontals. However, the same machine does vary depending on the quality and other factors such as the size.
Selecting the right machine for the job is the most important thing in this industry. There are numerous benefits that comes with selecting the right machine for the job. So how does picking the right wood grinder affects your business? Well, check out the following:
High ROI
One of the biggest benefits that are associated with having the right wood grinder machine is high returns on investment. Having the right machine for the job means high performance and productivity per unit hour. That is because they have the right grinder wear parts(click here to know more about it) for that kind of wood. Means will be making more money per unit time, and that is how you get high Returns. Therefore, you will get returns from your investment. In fact, the rate of returns cannot compare most of the investment niches around.
Ease of Operation
When it comes to grinder machines, the ease of operation is a key thing you need to consider. That is because the cost of training or paying for a trained operator is very high. But the grinder machines are quite easy to operate. In fact, it is one of the few plants that do not require a lot of skills to operate but still deliver incredible results. Therefore, you just need to learn about the general operation of the machine, and you are good. It is also very easy to train a new operator.
Low Operation Cost
The cost operation is a big issue that most people struggle with. However, this is a problem that is usually a result of having the wrong the machine for the job. That leads to the wear down of the crucial grinder wear parts. That is one of the most significant ways that the cost of operation is increased. But with the right machine for the job, then you will not have a problem with the cost of operation.
Increased Revenues
With the reduced cost of operation and high performance and productivity, the level of revenue will significantly go up. You will be spending less on maintenance hence the profits will go up.